Grandmaster Chan Kowk Wai (陳 國 偉)
Born in 1936, in the city of Taishan, province of Canton, Chan Kowk Wai began training at the age of four. He would secretly watch the Choy Li Fat classes taught by Master Chan Cheok Sing to the villagers. Caught by one of the older students, he was taken to the Master, who, instead of reprimanding him, accepted him as a student. Master Chan trained only the Choy Li Fat style until he was fourteen.
In the year of 1949, when China became the Popular Republic of China, Master Chan moved with his family to Hong Kong. There he continued his training with his uncle, Ma Kim Fong, Lo Hon Kuen master (one of the many styles created inside the Shao Lin Monastery).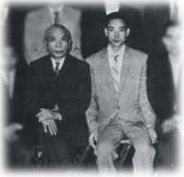 Grand Master Yim Sheung Mo moved to Hong Kong for the same reasons and was a guest at the Chan Kowk Wai home, where he established his school. This way, young Chan had the opportunity to learn Northern Shaolin techniques. His dedication was intense, training and learning night and day with Master Yim Sheung Mo. Chan Kowk Wai became heir to the Northern Shaolin style, to the Chi Kung martial techniques and healing massage.
He was also heir and master of other styles he learned with masters who were presented to him by Master Yim Sheung Mo, such as: Seven Star Praying Mantis with Master Won Hong Fan, Eagle Claw with Master Ching Jim Man and Hung Sing Choy Li Fat with master and highly respected doctor Yim You Chin. All this knowledge learned within one decade demanded a great deal of dedication and Grand Master Chan Kowk Wai became one of the most respected masters in and outside of China.
In 1960, Grand Master Chan arrived in Brazil and participated in the establishment of the Chinese Social Center, where he taught Kung Fu for twelve years.
Grand Master Chan Kowk Wai was also a teacher at USP (Sao Paulo University) during seven years.
In 1973 he founded the Sino-Brazilian Kung Fu Academy and has, since then, been responsible for the training of several professors, who, in turn, pass on their knowledge throughout Brazil and abroad, to countries such as; Spain, United States, Argentina and Chile.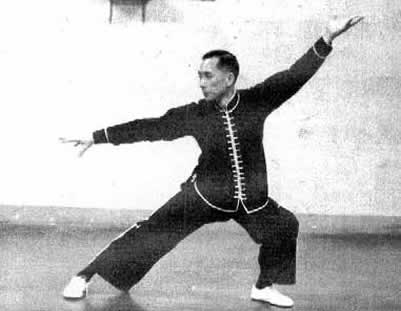 Grand Master Chan Kowk Wai teaches several Kung Fu styles at the main branch of the Sino-Brazilian Academy. These styles include: Choy Li Fat, Northern Shaolin, Tam Tui, Tcha Chuan, Lo Hap, Lo Hon, Tong Long, Eagle Claw, Xing Yi Quan, Pa Kua, Tai Chi Chuan, Pa Ki and Iron Palm.